Welcome to the Parade!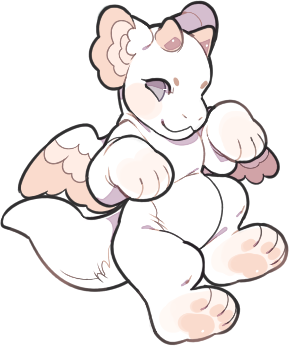 We're delighted to have you here in Draelvary with us, but we have some things to go over with you since you're new here to help you get comfortable! 
Anyone can join the Plush Dragons site, and you do not have to have a Plush Dragon to join! Users must 13 years of age or older in order to join the website and participate. 
Looking for a link to our discord? Look no further than right here! 

Our General Site Guide is currently under construction!
In order to join the site, you do have to have an account with deviantart, as it is what our website links with.
Please also stop by and read our rules here. 
Registration - Please select a username you would like to be known by! Many users choose to keep this username the same as their deviantart username, but this is not required! If you ever need to have your site name changed, please contact the staff so we can process this change for you. There are absolutely no NSFW usernames permitted under any circumstances, if your username is found to be NSFW you will receive a warning and temporary new name until you have found a suitable new name.
Confirmation - When creating an account with the website, you will be sent an email to confirm your email address. Most email servers receive these emails quite quickly, but please be aware it can take up to 24 hours for the email to arrive. We also recommend checking your spam/junk folder as well prior to contacting the staff in regards to not receiving the email. While staff cannot bypass the process of confirmation, we are able to have the site send an additional email after 24 hours. If this still doesn't work, we do recommend using a Gmail email, as these seem to be the most stable with Lorekeeper.
Connection - Once you've been able to confirm your email, login and navigate to the HOME tab. Upon navigation to this tab, the site will prompt you to link your deviantart account. Please note: if you own any Plush Dragons already please link with the account they are listed under on the old masterlist, as this will pull them immediately to your account. If you have since changed or migrated accounts, please contact staff with proof so we can change the ownership of your Plush Dragons to your current account.