Lush Plush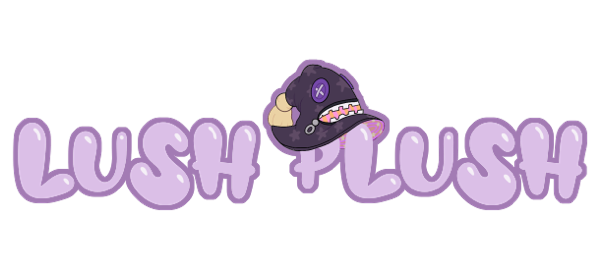 It was time for a grand opening, come one come all!
Unlike the antique and elder vibes of the Cut & Stitch shop, this new building felt more regal. It was luxurious with colors of royal purples and gold, along with accenting blacks and sapphire blues. The door knob was shimmering gold and just waiting to be pulled to reveal the lush interior of this newly opened shop! Inside, a bubbly, yet puzzled voice echoes from the back, feminine in nature. "Oh where did I put the-" the voice was cut off by an electric and eccentric tone, "Hocus, you have a customer!"


Swirling around, the eccentric plush dragon steps in front of her cauldron where she was starting a fresh batch of new potions! "Greetings! Welcome to the Lush Plush Store, how may we help you?"  The hat spoke loudly, the aura it gave off was friendly and welcoming, but very bold.
Items

Growth Chart
Cost:
20


Rocket Ticket
Cost:
50