The Seraph Store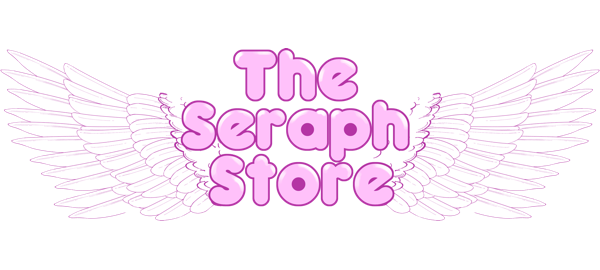 A new store had opened with a huge rumor going around. This store was said to have things the two Seraphim had once touched or been in procession of, but was it true? You decide to go check it out, to see for yourself.
As you enter, you look around. The gold accents on the walls pop as the marbled walls line the large room. The smell was something divine, which led you to believe maybe the Seraphim had been here. Altogether, this new store was quite godly.
A quiet, dainty Plush Dragon greets you from behind the counter. They smile softly and use their two paws to sign to you, in greeting and welcome!
"Welcome to The Seraph Store, I'm Penny! This shop carries extra special, hard to find items!" The plush dragon winks at you as they continue to sign. "My shop changes stock often, so be sure to check back frequently!"
The Seraph Store carries items that are extra *Special* and it's the only place to spend your hard earned Serpahim Buttons! Get the items while you can, because they could be gone for a while!
Items

Seraphim Imp Trait Item
Cost:
10

Stock: 16

Seraphim Trait Item
Cost:
10

Stock: 15